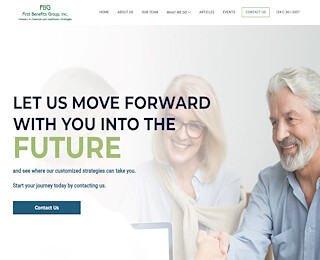 Are you planning for a retirement? If you want to enjoy your senior years, then it's time you looked at annuities in Sarasota and what options are available to you. Call First Benefits Group at 941.361.3057 to find out how you can enjoy guaranteed income payments throughout your retirement, as long as you live.
Like most people, you probably want a comfortable retirement—you want income to cover your monthly living expenses plus some extra for traveling, pursuing hobbies, and enjoying life in general. Talk to a financial educator about annuities available in Sarasota to determine the type that is best for your goals. Annuities can guarantee income payments for as long as you live. Some insurance companies in Sarasota offer this investment vehicle, and it's time you took advantage. There are many types of annuities, and a financial advisor in Sarasota can sit down with you and help you determine which one is best for your goals and at what stage you are in your life. 
Immediate annuities may be the most suitable choice for investors who are nearing retirement or are already retired because they provide "guaranteed income for life" or for a set amount of time, depending on what you choose. You start receiving payments immediately. By providing you a reliable income stream throughout your senior years, immediate annuities also give you the freedom to be a little more aggressive with the rest of your investments. 
If you are many years away from retirement or don't need the income right away, consider investing in deferred annuities. This type is recommended for people like you who are planning ahead. It will allow you to either draw the money out or receive regular income from your annuity during your retirement years. 
Contact First Benefits Group in Sarasota to explore your options when it comes to annuities. Call us at 941.361.3057 or drop by our office on N. Rhodes Avenue.  
Annuities Sarasota
First Benefits Group
941-361-3057
306 N. Rhodes Avenue, Suite 111 Sarasota, FL 34237
View Larger Map
We Specialize In:
We welcome your comments!
Quick Links