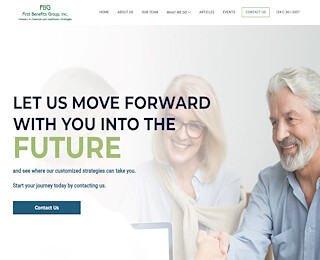 Learn about the best amount of coverage for
Sarasota life insurance
from First Benefits Group. We can help you determine the right personal insurance for your budget. Allow our financial and healthcare strategists to share with you some valuable information on terms, annuities, universal life insurance, and whole life insurance.  
Life insurance can provide financial aid to your loved ones in case of your death. A
Sarasota life insurance
policy is a contract between you and the insurance company, obliging the latter to pay the agreed sum of money to your beneficiary when you pass away, as long as you are up to date with your premiums. 
Getting life insurance should be part of your financial plan, especially if you have children and other dependents who will be financially affected should you die unexpectedly. Life is full of uncertainties. You need enough risk coverage to make sure that your loved ones can maintain their quality of life even if something happens to you. 
You can also use life insurance to plan for certain life stages. It does not merely provide financial support when untimely death occurs—in fact, it can also be an investment for yourself. Life insurance can help you meet your financial goals and provide financial support to your children's education. Traditional life insurance policies with maturity benefits can help you build your dream vacation home, for example, or plan a retirement.
Having life insurance can teach you the habit of thrift, provide a profitable and safe investment in the long run, and ensure income through annuities. Make sure you are getting the right Sarasota life insurance. Make an educated decision with the help of First Benefits Group. Let our financial experts tell you more about life insurance and help you determine the best coverage and policy for you. Contact First Benefits Group through this website or call 941-361-3057.
First Benefits Group
941-361-3057
306 N. Rhodes Avenue
Suite 111 Sarasota
FL
34237
View Larger Map
We welcome your comments!
Quick Links